About Us
Lynton Toister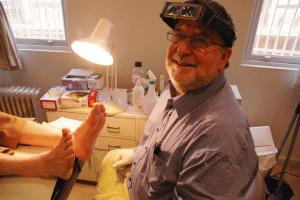 I have been practicing podiatry since 1970. Over the last 40 years, I have dealt in all facets of podiatry and bring all this valuable experience to your consultation. In my early career, I worked as club Podiatrist for Perth football club in the W.A.F.L competition.
I am also a qualified radiography having worked at St Vincents and Alfred hospitals, which has aided in my Xray knowledge and interpretation.
I work from convenient locations in Bentleigh, Brighton and East St Kilda. I have acquired state of the art diagnostic and analytical equipment and have use of biomechanical consultants and physiotherapist, if necessary for an opinion, with regard to gait abnormalities.
If you value a professional, mature approach to the maintenance and rehabilitation of your feet, call to make an appointment today.
I live in Elwood, with my wife of 32 years, and am the proud father of two grown daughters. I am also a longtime fan and member of North Melbourne football club.
---
 Estelle Black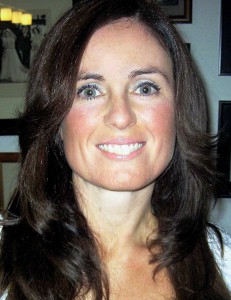 B.App.Sci.(Pod) M.A.Pod.A
I have practiced as a Podiatrist in the Inner South East suburbs of Melbourne for over twenty years.
My client base is rich and varied covering all age groups and all aspects of Podiatry. I have a strong referral base from local G.P.s and word of mouth.
I treat and care for a wide range of conditions including corns and calluses, flat feet, foot pain, lower leg pain, knee pain, ingrown toenails and warts. Orthotic therapy is an integral part of my work.
I aim to provide the best patient care possible through developing trust and establishing communication with my patients.
By encouraging my patients to ask questions about their foot problems, and treatments and procedures, and taking accurate and comprehensive records, I can make the best diagnosis and offer advice on all treatment options.
As a parent of two school age children, I lead a balanced lifestyle. I enjoy reading, walking, gardening, movies and spending time with family and friends. I look forward to caring for you and your feet.